100 percent of our Academy students graduate High School and 85 percent attend College or University. But what deeper impact does Los Cenzontles have? We have asked some alumni what they do, how they contribute to society, and how Los Cenzontles impacted them. Here are some replies:
Verenice Velazquez [LC Student 2006 – 2016]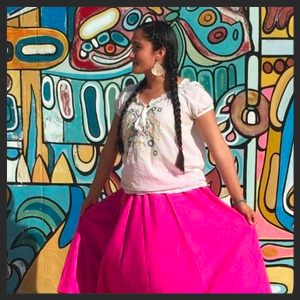 First year student at UC San Diego
"I contribute to society by being empathetic, being inclusive, and understanding that everybody has different stories and lived experiences that make them who they are. I attempt to go against the idea of a colorblind society in which I must keep in mind the identities a person and how their identities affect their unique experiences. I try to share my way of thinking with my loved ones in order to provide them with a different perspective on personal interactions."
"My goal is to support students and families in the navigation through our society. I wish to create programs that will prevent students and families from accepting a designated role in society, but will give them security in their ability to choose."
"LC has been a part of me for more than half of my life, and it really feels like a second home. The opportunities that LC gave me have increased my ability to collaborate with people, my knowledge on different backgrounds and the confidence I have for myself. The way in which LC staff encourages learning more forms of art and taking leadership roles really expands the skills that a student gains. These skills can have a large effect of the students' ability to perform well in other activities outside of LC. I can say that the way I learned to play new instruments was tied into the way I performed in school. It was a form of self-care for me to go play and dance after a long day at school. I believe it enhanced my performance in everything."
Nick Banuelos [LC Student 2007 – 2009]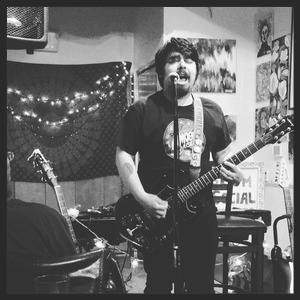 Amoeba Music, Berkeley
"Currently I live with my fiance Jenny and our 5 year old son Chris. I feel like I contribute to society best through my music. Getting my emotions out through music and making something beautiful in the process for myself and others to enjoy makes me happy and feel like I'm giving something back."
"Los Cenzontles was a crucial part in growing as a musician and more importantly, as a person. Not only did it improve my skills artistically, it help me learn to work with other people as a group and contribute towards something bigger than any of us individually. If it weren't for my time there, I would be on a very different path today."
Joey White [LC Student 2001 – 2010]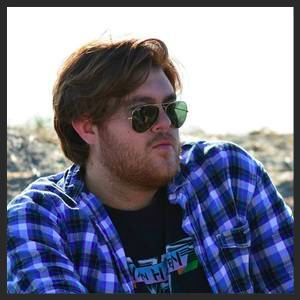 Audio Engineer
"I allow people to make their vision come to life and deliver the message they intend to deliver to their audience. Los Cenzontles has given me the chance to appreciate music and sound. Now I take that love and make a living from it"
Frida Ceja [LC Student 2006 – 2012]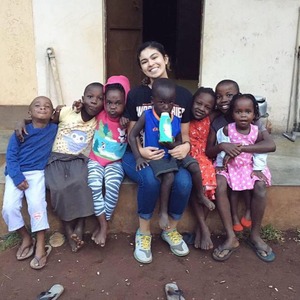 Full time biology major at Dominican University of California. Working part time as a research assistant studying malaria.
"I feel that my work contributes to society because our goal in the lab is to find more options for treatment for patients diagnosed with malaria, specifically in third world countries."
"I think being with LC helped me a lot with "stage fright" in terms of helping me get  over the fear of being in front of a crowd, which has helped in me presenting my  research at a conference, for example. In other words, being with LC helped with my confidence."
Edgar Ramirez [LC Student 1994 – 1996]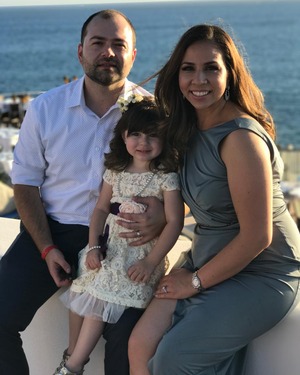 Account Manager for Bio-Rad Laboratories. Lives in the same San Pablo neighborhood where he grew up with his wife Lily and 3 year-old daughter Emma.
"I deal with primarily small hospitals, doctor's offices, and laboratories in rural and under-served areas that often times don't have access or resources to provide their patients with the best healthcare diagnostic options people. On a personal level, raising my family with the moral, ethical, and cultural values that were instilled in me is my contribution to society. Family, work ethic, charity, justice, and retaining my Mexican culture have all been things that have shaped my worldview and the person I am today. Passing on the traditions to my children, as well as educating people who are different than me on those traditions is my contribution."
"Los Cenzontles had a huge impact on me. I love my culture and am very proud of it, but when I was 14, I didn't know anything about our music or its history. I didn't really have any friends that knew anything about traditional Mexican music. There was what my parents listened to, but this was music that was even before their time. LC gave me a connection to my heritage, and to my parents, that I think can easily be lost when you're a teenager. I connected with other kids, playing our music. I learned a lot about music, playing and performing, and learned what it's like to record an album. Most importantly, being able to perform our music with other kids like me really gave me a sense of pride. I was more than just the music too though, to me at least. At a time when prop 187 was in full effect and there was so much anti-immigrant sentiment around, being part of LC was almost like a middle finger to all of those people who wanted us gone, and that felt really, really good. We showed through music and art, that we are an integral part of the community. That has had a lasting impact on me."
Kristina Cervantes-Yoshida [LC Student 1997 – 1999]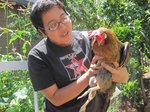 Environmental Scientist with the State Water Board testing water quality.
"I do feel like my work contributes to society because we are the agency that is  protecting our water bodies and ensuring they are safe for people and the environment."
"I was with Los Cenzontles for a short period but it was super important to me. I was at a stage where I wanted to identify and be engaged more in my Mexican side. It was great to be part of a community that was accepting, artistic, kind and supportive. It definitely helped me strengthen my identity as a Mexican American/Chicana. It was also a big influence on my musical interests. I think being involved in music and feeling like part of a community helps folks to be confident, stay out of trouble, and perhaps do better in academics. After LC I went to undergrad and finished my PhD last year. I think all of my positive experiences in highschool helped me get through it."